The Success Studio





C. Leslie Charles, Certified Speaking Professional, motivational speaker, business consultant, and facilitator, has helped people connect with their potential since 1979. The wit, wisdom, and warmhearted delivery she puts into her speeches make her a credible source for her message.

Leslie's customized keynotes, training seminars and workshops entertain, enlighten, and inspire her audience members to make small changes that can enrich their lives in a big way.

Leslie speaks and writes from the position of one who knows what it takes to live and work with enthusiasm, integrity, and resiliency because she's done it, adding practicality to her message. Her books and presentations are filled with inspirational quips, doable ideas, and attitude shifts guaranteed to make a big difference in how people live, love, and pursue their livelihoods.






We'd like to share a few articles authored by Leslie . . .
All Is Not Lost


The Healing Journey Through Crisis, Grief and Loss


In this, her sensitively written book, Leslie offers an intimate, personal look at handling the unexpected, unwanted, or inevitable. No stranger to grief, loss, and meeting life's challenges, Leslie chronicles her own healing journey and that of others. If you are seeking personal renewal or peace of mind following the aftermath of death, divorce, illness, personal upheaval, or other losses, this book will take you through the delicate process of healing and moving on. If you have a friend or loved one who is facing tough times, this book makes a powerful, caring gift.



The Customer Service Companion


Study Guide

Yes! Press, 1996

75 Lesson Plans plus action steps convert The Companion into a self-directed seminar. Using a work-site Study Group approach or a Lunch 'n Learn format, employees systematically build on their existing knowledge, enhance their service skills, and create a more solid work team all at once.






Stick To It!



Yes! Press. 1993, 1995

Subtitled The Power of Positive Persistence, this book offers a collection of refreshing insights for busy people who like to stay positive. Designed to be picked up and put down rather than read cover to cover, this appealing and approachable format offers a daily dose of personal encouragement.



The Instant Trainer

McGraw Hill. 1997

Subtitled "Quick Tips on How to Teach Others What You Know," here's the perfect resource for first-time or occasional trainers or those whose job it is to instruct others in workplaces that operate as learning organizations. Its clever "as needed" format offers instant access to perplexing problems faced by those who must present information to their peers. Its wisdom, wit, and wealth of ideas guarantee instant success. Co-authored with Chris Clarke-Epstein.


A Lesson in Leadership

. . .

As a volunteer who's been involved in association leadership for more than two decades (from committee chairs to presidencies at a state level, and a national board) I've learned some lasting lessons about leadership.




Speaking on Speaking

. . .

In our world of 24/7 media and breaking news reports, you may suddenly find yourself speaking into a microphone or facing a camera, being asked to expound as a topic expert or eye witness to a newsworthy event. Thanks to the never-ending exposure to news reports, Youtube clips, and web site videos, if you're a manager or executive, you need to know that audiences will compare you to the people they see on TV so you need to present yourself and your ideas well.



The Trouble With Coaching

. . .

If you're a sports fan (or merely observant) you know the enduring influence a good coach can have on an athlete, from amateur to professional level and all the way to the Olympics. Coaches observe, counsel, guide, give feedback, and challenge athletes to perform their best, even under adverse circumstances. When all goes well, they celebrate together and then go back to work. When things don't go as planned, the coach is there to support, evaluate, revise the plan, challenge, and go back to the drawing board, if necessary.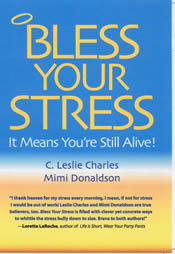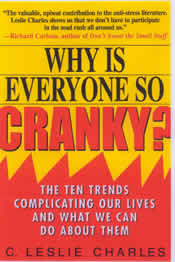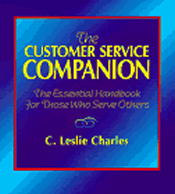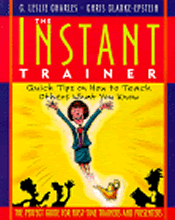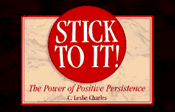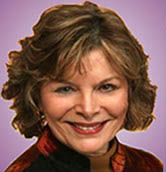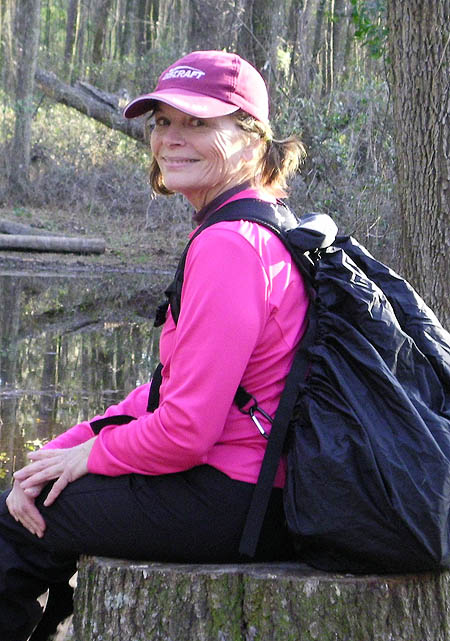 Bless Your Stress


It Means You're Still Alive!

If you've ever longed for a book on stress management that was enlightening but not frightening, entertaining instead of draining, look no more. Bless Your Stress is as enjoyable as it is informative. There are no scary statistics or grim scenarios; no intimidation, no stern coercion. What you'll find instead is a fresh, light, original take on stress that is as pleasurable to read as it is practical. You'll find a wealth of uncommon-sense strategies from the ridiculous to the sublime for lightening your stress load and heightening your enjoyment of life. Plus some great Rubes® cartoons!
Why Is Everyone So Cranky?


Ten Trends Complicating Our Lives and What We Can Do About Them

- IN REVISION -

Hyperion, 2001

An enlightening and entertaining read that has received ongoing media attention since the hardbound release in October 1999, this critically acclaimed work explains how we evolved into a rude, crude, high stress culture and what to do about it. Described by some as a "one-stop shopping" resource for stress management and life balance, this book is relevant to our post 9/11 world, offering suggestions for dealing with anxiety, uncertainty, and increased security issues in a world of accelerated change.
The Customer Service Companion
The Essential Handbook for Those Who Serve Others
Yes! Press, 1996

Subtitled "The Essential Handbook for Those Who Serve Others", this book is designed for those who work face-to-face or "on the line" with customers, clients, and the public. This unique volume offers 200 pages of bite-sized, practical service tips, techniques, and strategies that can be read on the run. Educational, motivational, and easy to absorb. Inviting and visually appealing.